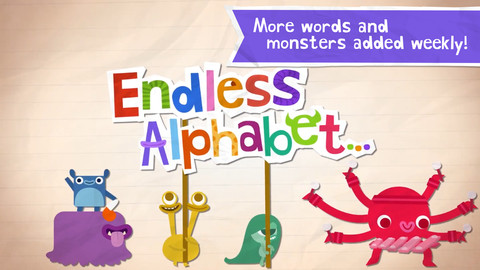 Sometimes it does seem like conversations with a 3-year-old can be endless.  Why don't you let our Free App of the Day help them learn some new vocab?  Another hit from the popular developers Callaway Digital Arts, Endless Alphabet will do just that!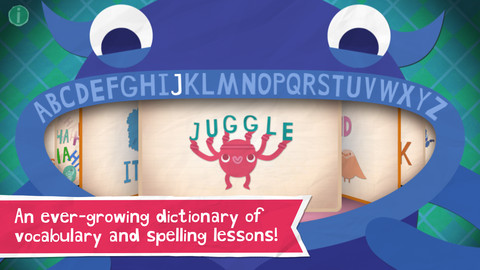 iTunes Description:
*From the creators of Sesame Street's Monster at the End of This Book, and Another Monster at the End of This Book*

Set the stage for reading success with this delightfully interactive educational app. Kids will have a blast learning their ABC's and building vocabulary with the adorable monsters in Endless Alphabet. Each word features an interactive puzzle game with talking letters and a short animation illustrating the definition. Before you know it, your child will be using words like gargantuan and cooperate!

** NOTE: You must be online and have ample disk space while running the app to see words beyond G! **

Features:
– Dozens of words to start with and more being delivered automatically to the app on a regular basis
– Delightful animations teach children the definitions of the words in a fun and engaging way
– Word game teaches children letters
– Endless Alphabet was designed with your children in mind – there are no high scores, failures, limits or stress. Your children can interact with the app at their own pace.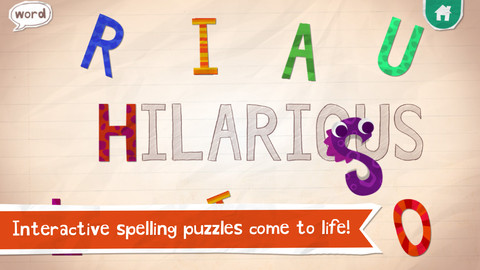 *Free Kids App of the Day is on ongoing series on iPadKids where we hand select a free app to be featured every day. We can only guarantee that the app was free at the time of publishing, so get in quick so you don't miss out!