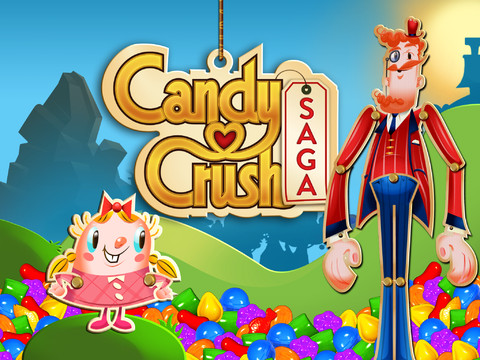 Tired of taking turns playing Candy Crush on that tiny little phone? Today's Free App of the Day is Candy Crush Saga for iPad, bringing the sweetly addictive game to a bigger screen.
iTunes Description:
Switch and match your way through more than 100 levels in this delicious and addictive puzzle adventure.

Ain't it the sweetest game ever?

The super hit game Candy Crush Saga is now available for iPhone, iPad and iPod Touch!
——————————-

Join Tiffi and Mr. Toffee in their epic adventure through a world full of candy.

Take on this deliciously sweet saga alone or play with friends to see who can get the highest score!

——————————-

Candy Crush Saga features:
★ Tasty graphics that will leave you hungry for more
★ Easy and fun to play, but a challenge to fully master
★ Over 100 sweet levels
★ Leaderboards for you and your friends
★ Items to unlock by completing levels
★ Boosters and charms to help with those challenging levels
★ Seamless synchronization with the Facebook version
——————————-

Last, but not least, a big THANK YOU goes out to everyone who has played Candy Crush Saga!

Already a fan of Candy Crush Saga? Like us on Facebook or follow us on Twitter for the latest news:

facebook.com/CandyCrushSaga
twitter.com/CandyCrushSaga

*Minimum iOS version recommended: 4.3.5*
*Free Kids App of the Day is on ongoing series on iPadKids where we hand select a free app to be featured every day. We can only guarantee that the app was free at the time of publishing, so get in quick so you don't miss out!