I consider myself pretty lucky when it comes to my kids and their behavior. Not to say that my 3 and 5-year-old girls don't have their moments; however, the time-out chair gets used infrequently enough in our house that it actually collects dust. That is, until my oldest started Kindergarten 2 weeks ago.
Oh. My. Goodness.
At first I thought I was going crazy – – who was this horribly bossy, mean, disrespectful, disobedient little girl getting off the school bus and wreaking havoc in my home?!? Certainly not my precious first-born! Well, thanks to all my mom friends, I now know that this change in behavior is common among Kindergartners. After spending more than 6 hours at school and using all her energy to follow directions and contain her energy, she was coming home and letting it all out; unfortunately for me and Little Sis, it wasn't pretty.
It's been 2 weeks, and while my 5-year-old is earning gold coin after gold coin in school for her fantastic behavior, things are still scary here at home once she gets off the bus. My solution: A reward system, the very same thing her teacher is doing to encourage good behavior in the class room. Reward charts come in many different forms, including virtual, and while I'm still deciding on the right one for our family, I thought I'd share some of the reward systems available for the iPad. Check out the apps below and feel free to share your experience with others in the comments section.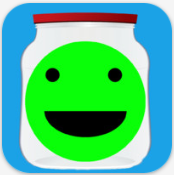 iBehave by Random Widgets Inc.
Affirm good behavior and deter negative behavior with this app, which uses virtual marbles to help your child reach their goal. Features include the ability to manage multiple children, a passcode lock to protect the marble jar, a variety of marble colors, and an unlimited amount of marbles. This app is very visual and with limited text, making it perfect for younger children. $0.99, 4+ rating.
This app sticks to the tried-and-true star reward chart system. When your child displays good behavior, reward them by placing a star on their virtual chart. Features include up to 4 individual charts, 6 row spots for completely configurable goals, and the ability to customize the number of stars required for the reward, as well as the reward itself. $1.99, 4+ rating.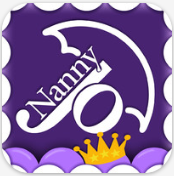 Jo Frost Rewards by Merge Mobile
Super Nanny not answering your calls? Never fear, this app is here! Jo Frost Rewards has the ability to track individual tasks for one or more child, chart individual behaviors for one or more child, define a routine using a checklist, earn and provide rewards for positive behavior, ultimately improving parent/child interaction. Points earned through tasks and behaviors can later be redeemed for rewards you identify in the app. All lists are fully customizable. $1.99, 4+ rating.
If your child needs help with chores, this app is here to motivate. Each child has their own card, which shows their star and checkmark totals under their portrait. Tap the child's card to show their customized chore chart. Chores are completed to earn stars, with bonus stars given to acknowledge a job well done or penalty stars to show that more effort may be needed. Other features include a secure parent mode, motivating rewards, a trophy collection, 9 chart themes to choose from, and powerful customization abilities. $4.99, 4+ rating.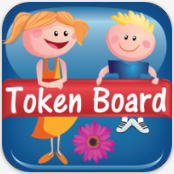 Token Board by Zorten Software, LLC
This app was designed for children with special needs but is also great for young children of all abilities. Token Board is a customizable tool for kids to track goals and earn rewards. Features include an earning capacity of 1-18 tokens, the ability to upload 1-2 images per board, 17 colorful token images to choose from, 16 different backgrounds, the ability to record your voice to encourage or remind children what they are working for, the ability to play music or your voice when all tokens are earned, and the ability to create, save, and edit multiple boards. $3.99, 4+ rating.