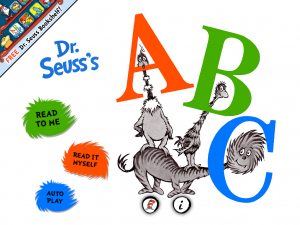 If you love every single Dr. Seuss book, then this app deserves a good look!
Price: $3.99
Age: 2-6
This app is best for very early readers as it teaches the basic fundamentals of the alphabet.


Pros:
– Several different interactivity features
– Features one of the most recognizable children's books
– Easy to play, easy to read

Cons:
– For an e-book version of an actual book that available literally everywhere, this app is pretty expensive
The other day I was pretty frazzled between deep cleaning my house, chasing after two sick kids, and fighting off a cold myself.  Out of nowhere my four-year-old broke into a freestyle rhyming session and broke into spontaneous giggles when he started a series of words that ended with the otherwise unfunny "fat".  Somehow that was enough to break me out of my stinky mood and show him this app from the King of Silly Rhymes himself.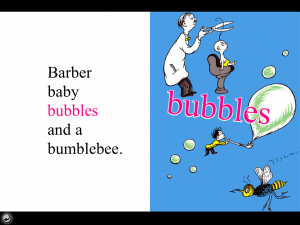 Dr. Seuss's ABC is an adaption of the beloved children's book by the same title and it has been tweaked just enough to capture the attention of my preschooler.  The story and the artwork are original and very identifiable as the characteristic Seuss style, and the professional narration is lively and fun.  Young players travel through the alphabet from Aunt Annie to the Zizzer-Zazzer and every letter gets assigned a quirky set of alliterative words accompanied by artwork that illustrates the scene.  Key words can be tapped and the narrator repeats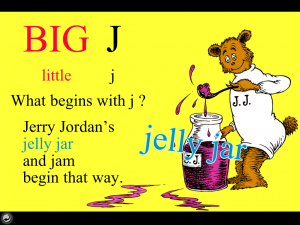 them helping to reinforce learning, and the words for the art appear when the pictures are tapped.  Background sound effects help enhance the experience further.
When I first downloaded this app about a month ago I was unimpressed and quickly forgot that I had it download.  About two weeks ago I re-discovered it after a regular iTunes update and I have to say that version 2.0 is far better and offers some really cool features.  I could record my own or my child's reading of this story, which was pretty exciting for my son.  The word "fat" lost its rank as #1 Funniest Word Ever after he heard himself say "googoo goggles".  He also enjoyed the upgraded page selection feature; the previous version only allowed him to go in (alphabetical) order or return to the main menu.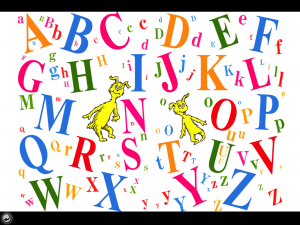 If I had written this review a month ago I would have called this app a mediocre and expensive download, and suggested that you pass on this.  While the $3.99 download price is a little steep for a book that can be bought on Amazon.com for under $1 shipped, the new updated features make the Dr. Seuss ABC app a much better investment.  Oh, and if you need a good laugh, ask your nearest preschooler if they can find a word that rhymes with the word orange.
Details:
– Picture / Word association — words zoom up and are spoken when pictures are touched
– Individual words highlight and are read aloud when tapped
– Professional audio narration
– Custom background audio for each scene
– Features the beautiful, original art of Dr. Seuss