If your toddler is like most, he or she loves to learn new things. It seems like everything out of my 5-year-old's mouth is a question. Most people consider themselves pretty awesome in the brains department…until they have a kid, and then it becomes plainly obvious that there are some serious gaps in their knowledge of how the world works! However, while you may not know how the first person to invent a clock knew what time it was (the question I was faced with last week), you most likely do know your ABCs. The following is a sampling of dot-to-dot apps for toddlers that will satisfy your little Einstein's desire to learn while at the same time keeping it simple enough for you to help, if needed.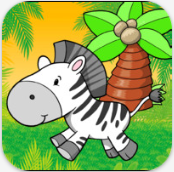 Dot To Dot for Kids and Toddlers – Number Learning Game: African Animals and Farm Edition by CoRa Game
This simple dot-to-dot game helps toddlers recognize the shapes of different animals, improve their fine motor skills, and learn their numbers. Once dots are correctly connected, the player will be rewarded with the reveal of a cute animal and balloons to pop. The free version comes with 3 animals, but for only $1.99, you can purchase 24 more with no ads.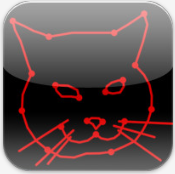 Picture Dot to Dot – Animals by Distinct Labs LLC
Connect the dots to reveal 60 high-resolution pictures of various mammals, birds, and reptiles. The level of difficulty can be adjusted from very easy to more challenging, and the numbers section teaches not just counting by ones, but also odds, evens, and multiples. $0.99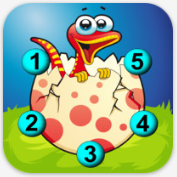 Connect the Dots Dinosaurs HD by IPV Solutions Pty Ltd
This fun and educational app will help your toddler, preschooler, kindergartner, and early school-age children learn the names of dinosaurs by connecting numbers and letters of the alphabet. Realistic images and sounds make this free app a fun time-traveling experience, and for only $1.99, you can upgrade to the full version for access to other games.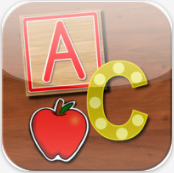 Alphabet Connect by Tinker Heavy Industries
This app goes beyond just dot-to-dot action. Once dots have been connected to write letters, numbers, and words, blocks appear and are controlled by your iPad's movements. After spelling a word in word mode, blocks spell out the word and then the images animate. There are even stickers given to reward each completed level. $3.99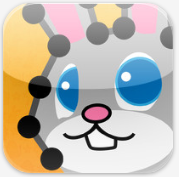 Connect the Dots – Learn numbers and alphabet with fun animals – Preschool & Primary School – Age 1-6 by Smart Mobile Software
The name of this app pretty much says it all. Children between the ages of 1 to 6 will enjoy connecting dots and watching the transformation into colorful graphics. Drawings then come to life, as your child will be able to play with the animal, listen to its name, and learn a new word. Try the fun for free or upgrade to the full version for $2.99.