Disney is on a roll this week with lots of new releases hitting the app store. One of the most fun and whimsical of their new releases is the new 'Mittens HD' app. A cross between the popular apps 'Cut the Rope' and 'Where's My Water', Disney's 'Mittens HD' is a high-flying strategic adventure that is suitable for older children.
Mittens, a super suave cat, is on a mission to collect milk, balloons, and other fun gifts to impress the cat-girl of his dreams, Mia. It's a crazy world out there, though, and it's the players job to keep Mittens safe on his adventures. Kids will have to slice through objects and drag them out of Mittens way in an effort to keep him moving through the game screen and toward his goal. Each level brings more difficult challenges as the player maneuvers Mittens through traps and perils.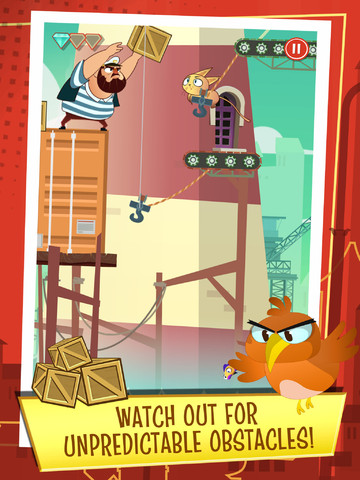 The 'Mittens HD' app has 75 fun-filled levels that will challenge children for hours. These levels are split into 3 awesome level packs called Milktown, Balloonland, and Mouse Cave. To make things even more interesting, each level is packed with more than 30 physics-based mechanics that teach children the basics of simple machines like pulleys and levers.
Beautiful 2D graphics and funny animations bring Mitten's adventures to life on your iPad and if, by chance, you child completes all 75 levels and still wants more Mittens, there is an additional "extra-challenging" level pack that can be purchased, as well. This additional level pack, along with the levels that come with the initial app purchase, guarantees that 'Mittens HD' will provide a lot of bang for your buck!
Due to 'Mittens HD's recent release, the app is available for a lower introductory price for a limited time. 'Mittens HD' is available for download via the Apple iTunes App Store button below for $1.99.