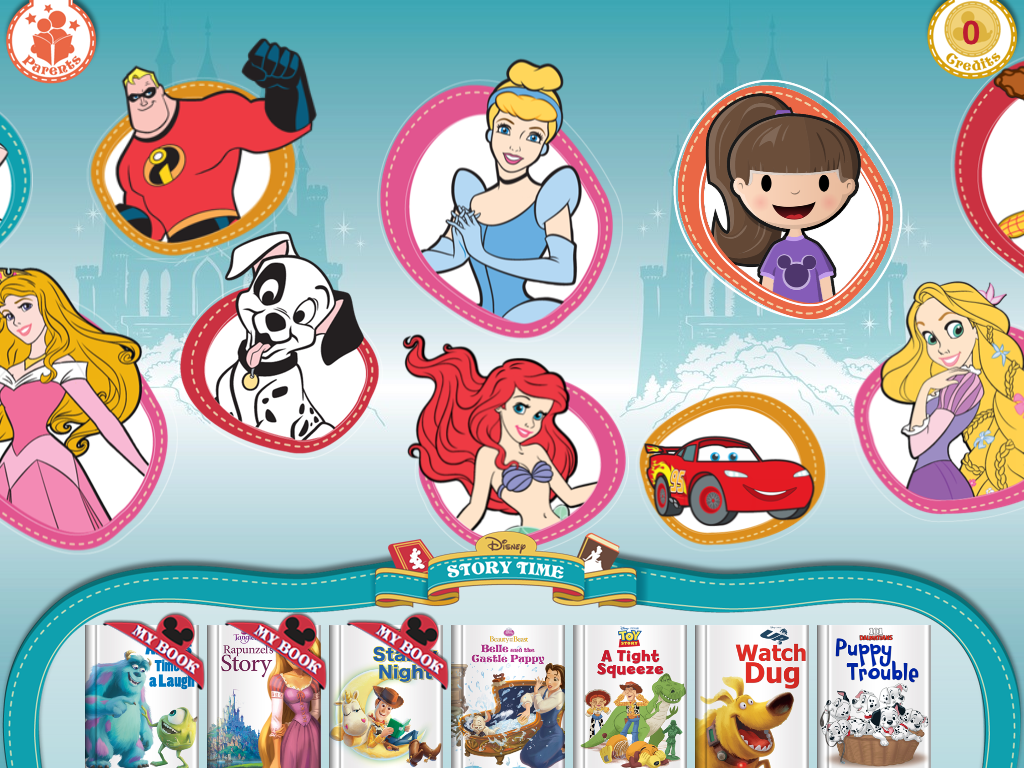 I officially feel old.  Not that I didn't before, but after tonight's bed time routine I might as well start complaining (more) about how things were back in the day.  I was snuggled in bed reading to my children, like I do most nights, and my 5-year-old son interrupted me to say how cool he thinks it is that I used to read "real books" when I was his age.
Nowadays, what with all the technology and so forth (said while shaking my finger at a young child) there are apps like Disney Storytime, available today in the App Store.  This virtual library can hold up to 20 Disney stories about characters like Nemo, Cinderella, and Toy Story.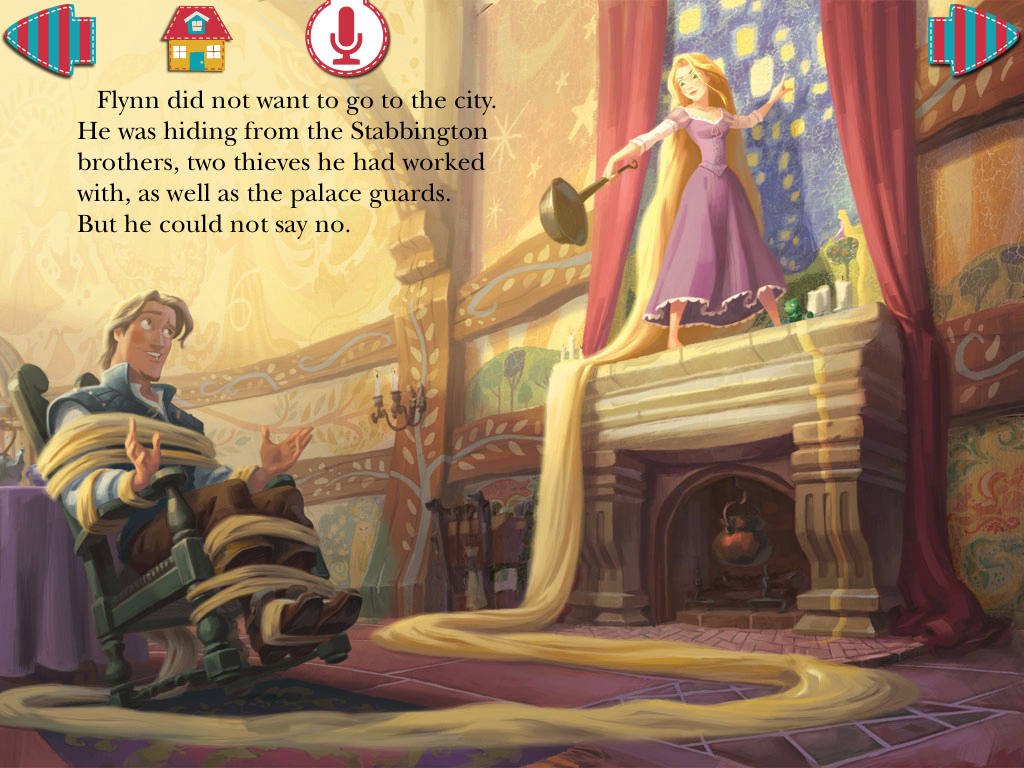 Stories can be read aloud by players, or they can choose to listen to clear narration as the words are highlighted.  For a fun reading experience young – or old! – readers can record their voice reading.  The pages are turned easily by simply tapping a left- or right-facing arrow.  Pick and choose stories sorted by character, with icons displayed on the main page when the app is opened.
My kids both love reading so they really enjoyed this app.  They're both now at the point where they've seen just enough Disney movies and television programming to develop "favorite" characters.  My son loves anything Toy Story and my almost-3 daughter is crazy for anything princess-y.  Both easily navigated through the app independently and got the hang of flipping pages very quickly.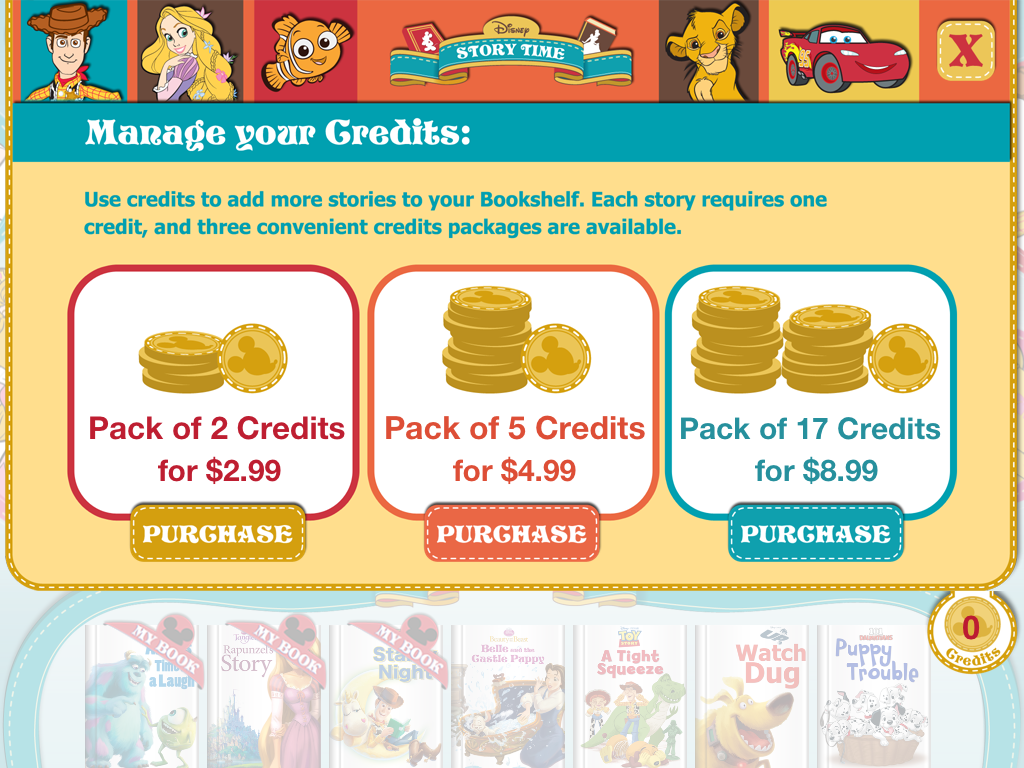 For a price of $1.99 the download comes pre-loaded with 3 books.  Additional stories require credits, and those cost a bit more in the form of in-app purchases.  Parents can buy 2 credits for $2.99, 5 credits for $4.99, and 17 credits (the remaining stories available) for $8.99.
My only gripe with this app is the price of additional stories.  I would have gladly paid $11 for the app and all 20 stories if it was an up-front cost, but the "freemium" aspect threw me for a loop.  That aside, the bottom line is that Disney Storytime is an All Star app in our book – it's fun, easy, and helps early learners build on their reading skills.
Pros:
– This one app can hold up to 20 storybooks
– Stories can be read aloud and narration can be personalized
– Easy user interface allows players to sort stories by character
Cons:
– Download price includes only 3 books; more are available as an IAP (in-app purchase)

Price: $1.99
Age: 2+
Download this virtual library for a mobile Disney reading experience!
Please help support iPadKids by downloading the game via the App Store icon below!

\