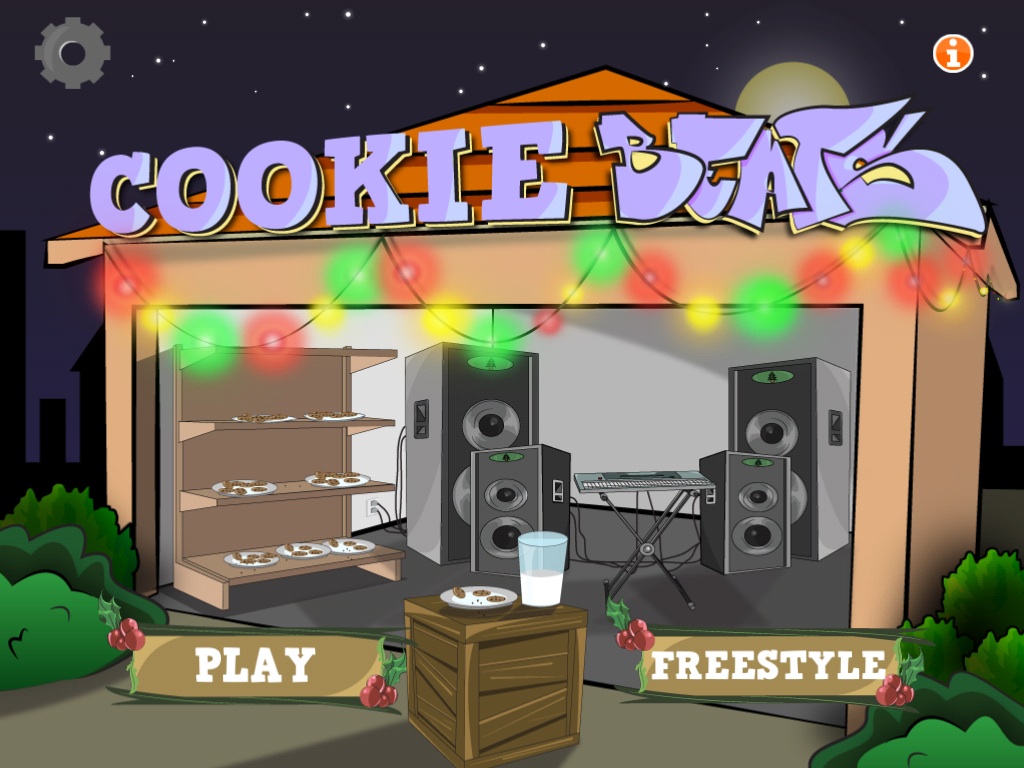 We go through a lot of cookies around here.  Besides being delicious, they're also really useful for coaxing (a euphemism for bribing) my kids and dogs to do things.  (In fact, just today my poor sick daughter has already had a few cookies in exchange for taking some nasty-smelling medicine.)
Apparently cookies are also good for teaching kiddos about some intricate musical theories.  Cookie Beats is an app that applies a kid-friendly format to more advanced musical techniques like timing, beat, and rhythm.  Santa is thrown in for good measure because, really, what kid doesn't like Santa?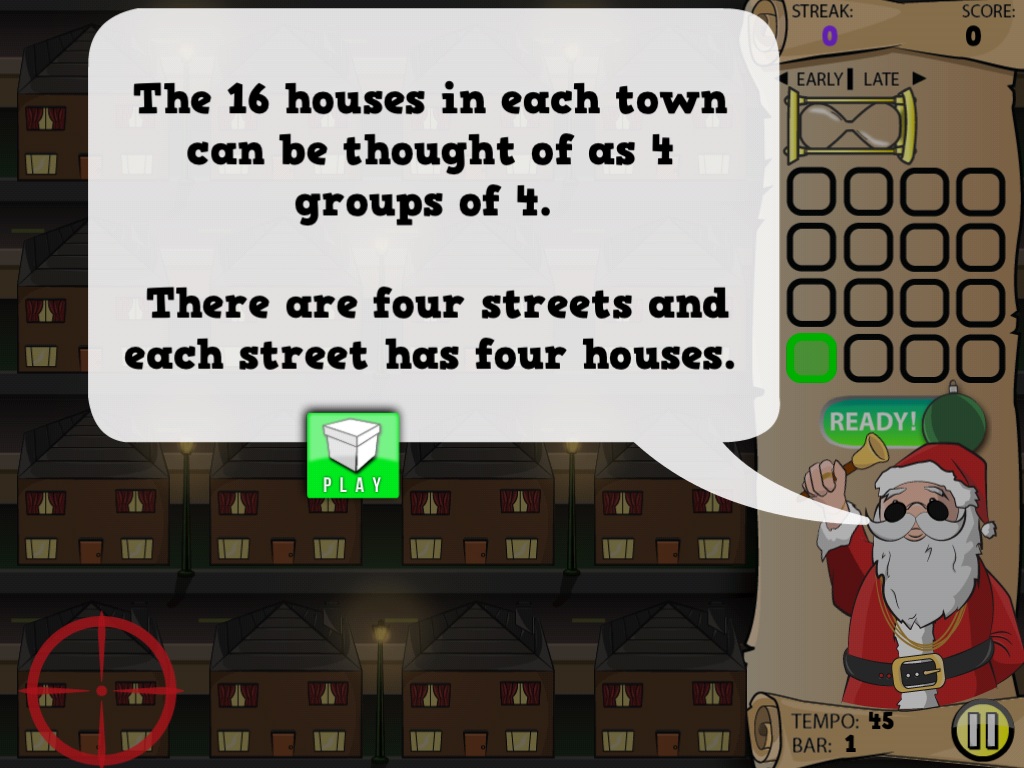 The result is a well-rounded app that feels more like a game than it does a music lesson.  Santa explains game play and rates players for accuracy, adding some suggestions on how to improve.  As players move through the 35 levels, it gets progressively more challenging to keep up the beat.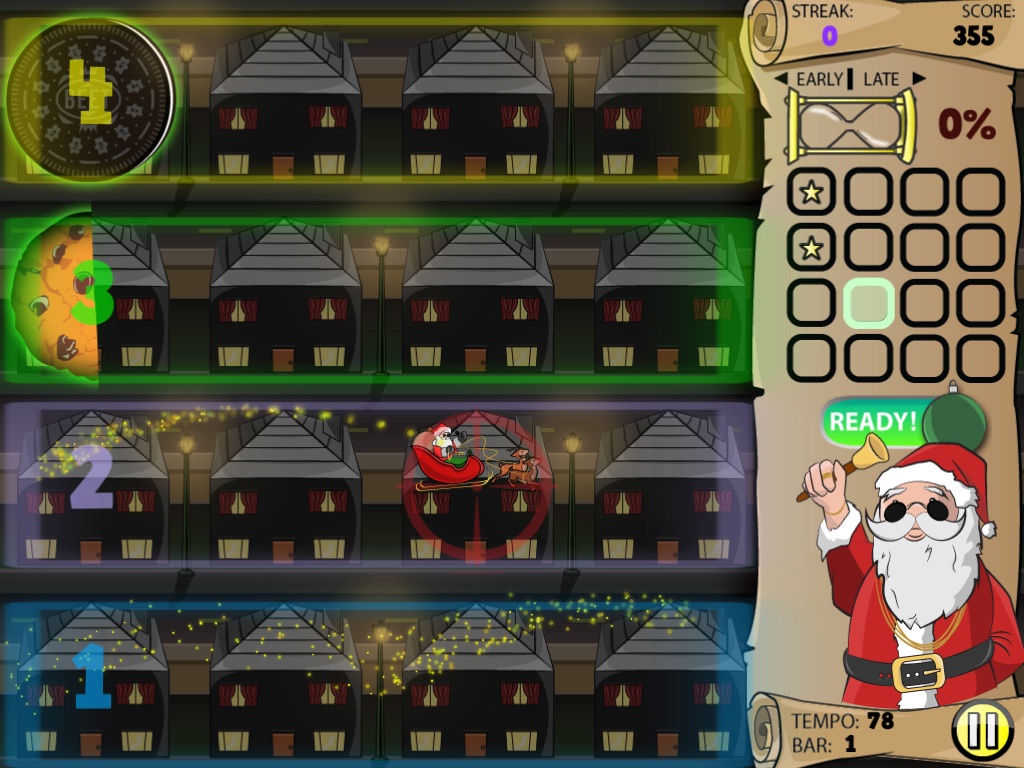 My 3- and 5-year-old needed my help to get started – Santa gives written directions without verbal accompaniment.   The three of us played for about 20 minutes before we got the hang of tapping to the beat, and when I stepped away both kids were able to play independently.  We were so inspired by the beats that we turned on music and had an impromptu dance party, during which my 5-year-old taught me how to clap to the rhythm of different songs.
If my childhood piano lessons were this fun I'd be a regular Liberace by now.  Cookie Beats is a great app that teaches important musical fundamentals while being relatable and fun.  It's only $1.99 to download but in my opinion offers more than its $2 worth, and you won't have to bribe your kids with cookies to play it (although I'm sure they wouldn't mind the snack).
Pros:
– Kid-friendly user interface makes music fun
– 200+ different sounds (many are original creations) and 35 levels
– Relatable characters and easy-to-learn game play
Cons:
– Non-readers will need some help to get started

Price: $1.99
Age: 4+
Cookies, Santa, and some sick beats – what more could you want?
Please help support iPadKids by downloading the game via the App Store icon below!