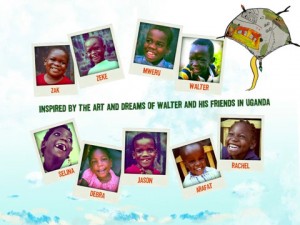 The Chosen and Dearly Loved organization has just announced the release of their newest app called 'Walter's Flying Bus'. It's not just any app, though. 'Walter's Flying Bus' is an animated eBook app that is inspired by the hopes and dreams of special needs orphans in Uganda. The story of Walter, a young orphan boy who was burned badly as a child, is one of hope as he overcomes his circumstances ans seeks out his dream of becoming a bus driver.
Mandy and Michael Gallagher, the creators of Chosen and Dearly Loved and the parents of an adopted child, want to celebrate beauty and dignity of every child, specifically special needs orphans. In their new (and first) app, they do just that. Their beautifully illustrated app paints the group of orphans as people with feelings that can be known and loved. What better way to convey an accurate portrait of these special children through the app than to let them participate in the creation of the app's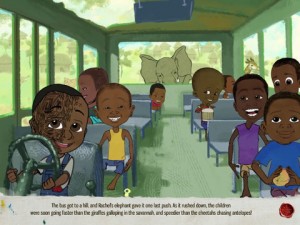 content.
Working closely with a Ugandan art therapist, the orphan children were asked to express their hopes and dreams by creating one of a kind paintings. After collecting the children's artwork, Chosen and Dearly Loved enlisted the help of Global Virtual Studios, based in Kona, Hawaii, to integrate the art into their app. The result is nothing short of amazing. Every character in the eBook is based on a real child and his or her unique personality. Also, the orphan's artwork is featured throughout the entire eBook. The app even contains mini-documentaries of the real life children who are featured as characters in the book!
 The 'Walter's Flying Bus' storybook app is available for download via the Apple iTunes app store for $6.99 on the iPad only.
100% of the proceeds from the purchase of this app will go to efforts helping special needs orphans including advocacy, care, and adoption assistance grants. Learn more here.
Source: https://itunes.apple.com/us/app/walters-flying-bus/id582138770?mt=8