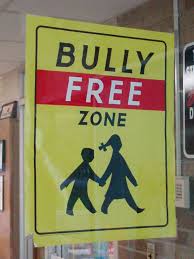 If you have kids, then you probably know that October is National Bullying Prevention Month. What was once considered a childhood rite of passage and even an unavoidable act that made kids stronger, bullying is now being treated as a devastating act that has the potential to lead to school avoidance, loss of self-esteem, increased anxiety and depression, and even suicide in extreme cases. During the month of October, schools and communities address the issue of bullying through education and support to raise awareness of bullying prevention. As parents, we, too, can provide our children with the resources needed to respond to bullying behavior. Try some of these iPad apps as a starting point for meaningful discussions and learning opportunities for bullying prevention with your young ones: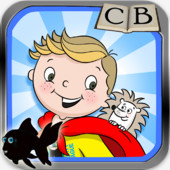 The Mighty League Vol. 1 – The Terrible Taunting by Customizabooks LLC
This interactive storybook app promotes self-acceptance, awareness, and an understanding for others who are different, as well as addresses bullying in a meaningful and appropriate way for kids ages 5-11.  In addition to being a fun and interactive superhero story, it is also a real-life telling of the quirks and issues relating to Asperger's syndrome. Features include the ability to change the superhero's gender, over 70 interactive sounds and animations, multiple reading options, and easy-to-use navigation and customization options. This app has no ads or in-app purchases. $3.99, 4+ rating.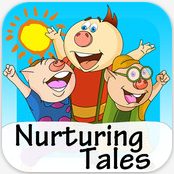 Three Little Pigs and the Big Bad Bully by MoMoGan, LLC
This classic tale has been re-imagined with positive messages and teachable moments designed to help parents talk with their children about teasing and bullying. For the kids, there are more than 30 pages filled with beautiful illustrations, hidden interactive elements, and animations. For the parents, this app includes tips on how you can discuss specific scenes and connect them with a valuable lesson. This app has no ads or in-app purchases. $3.99, 4+ rating.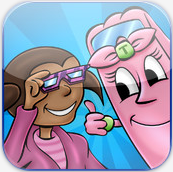 Bullying by David Thompson
In this book made for ages 6-8, a girl named Maya is teased and bullied by her classmates about her new glasses. Join Maya and her friends as she learns what she can do to prevent bullying and teaches that we are all great no matter our size, shape, or color. In honor of National Bullying Prevention Month, proceeds from the sale of this app will be evenly donated to four different organizations making a stand against bullying. $1.99, 4+ rating.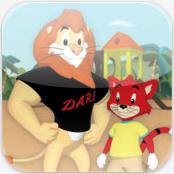 Stand Up To Bullying by interMedia Development Inc.
Forget about spending your life savings at the theater this weekend! Invest in this video app instead and teach your children how to identify the different types of bullying and learn what to do when they see it happening. Perfect for kids K-6, this video can be used at home, in the classroom, or at club meetings. $9.99, 4+ rating.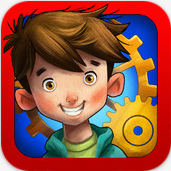 Axel's Chain Reaction by Laura Allison Pomenta Badolato
This story of a little boy's desire to show everyone at school what he is capable of offers great messages about learning to make the most out of our unique talents, sticking with a project, and standing up to bullying. Features include different levels of reader immersion, interactive elements to make the story progress, mini-games inside the story, and a glossary, to name a few. This app is made for ages 6-8 and contains no ads or in-app purchases. $2.99, 4+ rating.