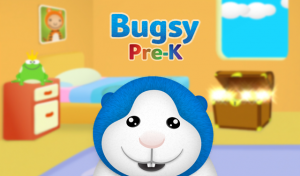 Help prepare your toddler or preschooler for kindergarten with this skill-developing app that grows with your child.
Price: $2.99
Age: 2-4

Levels adjust with each new skill learned, so even the youngest players will be able to have fun with some initial guidance.
Pros:
– Addresses a comprehensive skill set
– Spoken directions eliminate the need to read
– Difficulty increases at the child's learning pace
Cons:
– There is a content issue – there could be a lot more included for the download price
– Besides "mini-games", interactivity is very limited
My four-year-old is a technology maverick.  Like a lot of other kids these days, he first mastered the iPhone and shortly after we bought the iPad thinking that we'd like to use our phone for talking.  While his screen time is limited we still utilize the technology for keeping both kids occupied in certain situations so that we can finish our parental duties in a timely manner  – for example, a grocery shopping trip that takes less than 2 hours from start to finish.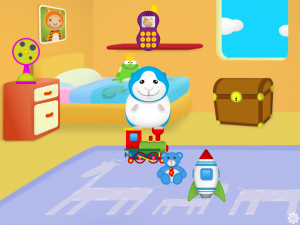 So it's always refreshing to find an app that my son not only enjoys, but also provides age-appropriate learning.  He will be going to kindergarten next year and I'll spare you the "Ohhh, my little babyyyy!" spiel, but seeing as how he's not in any type of school setting this year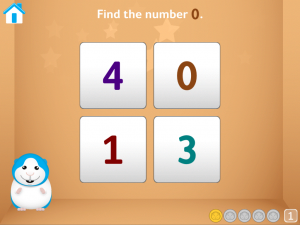 it's important to me that he picks up a few crucial skills before heading off to "real" school.  Bugsy Pre-K knows exactly what he needs and gives it to him within the framework of a fun and easy-to-use educational app.
Bugsy is an adorable guinea pig who wants to play, play, play.  He uses spoken directions and a matching mini-game to teach about color and shape recognition, counting up to the number 20, upper- and lower-case letters, phonics, and word definitions.  The levels get progressively harder as your child learns  so boredom doesn't set in.  Category controls allow your little one to focus on certain skills over others and e-mail reports allow you to track progress.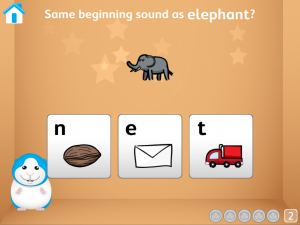 While the concept of the game is well-developed and age-appropriate, my son didn't feel challenged enough by the mini-game.  There are variations depending on the category being taught but the game is essentially the same.   For children like my son who are more advanced in using the iPad but still lacking the basic pre-K skills, this game would get old, fast.  For $2.99 I would expect much more game content to help hold interest and keep distraction at bay.  I say keep looking for supplemental learning apps that give you more for less money.
Details:
– Self-Adjusting Difficulty Levels — tailors each question to your child's skill level
– Verbal Instructions — constantly reinforces learning
– Individual Controls — turn on and off subjects to focus on specific skills
– Track Learning Progress — see how well your child is doing
– Multi-Child Support — easy to use in a classroom setting
– Email Reports — see what your child is up to in our weekly progress report