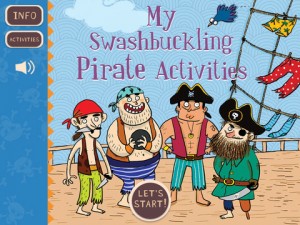 I always get particularly excited when book publishers decide to release an app. They are usually thoughtfully put together and are normally very educational with an emphasis on reading. Recently, popular publisher, Bloomsbury, released a pair of new apps (one marketed towards boys, and the other for girls) that promise to be exciting additions to your child's app collection.
On the 17th of this month, Bloomsbury released two brand new apps. 'Bloomsbury Pirate Activity' and 'Bloomsbury Princess Activity' are geared toward their respective genders but are otherwise very similar apps. Each app sports a lot of fun features such as: puzzles, virtual stickers, creative coloring, tons of mini-games, fun animations and much more! Although they are very similar, each app is designed to appeal to children who like either pirates or princesses.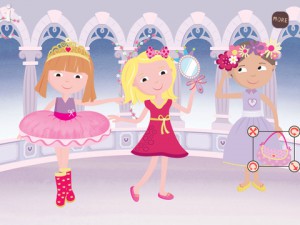 The pirate-themed app guides children through a virtual maze that calls for counting skulls, making fun scenes with different stickers, and coloring pirate-y coloring book pages. The princess-themed app is slightly different and involves children playing dress-up with a variety of princesses. There is also the option to used the iPad camera technology to put the child's face into the app with their dolled-up, royal friends. This app also contains the coloring, scene-creating, and puzzle features, just like the its pirate counterpart.
If your child is a pirate/princess fanatic and you love the idea of book publishers getting into the app biz, these little gems may be for you and your kids! They are both available on the app store right now, and cost $4.99 each. While the price is a little higher than most simple-game apps, the assurance of knowing that the app comes from a popular children's book publisher is a great feeling. You can purchase Bloomsbury Pirate Activity or Bloomsbury Princess Activity by clicking the Apple iTunes App Store buttons below!
Pirate Activity:
Princess Activity: