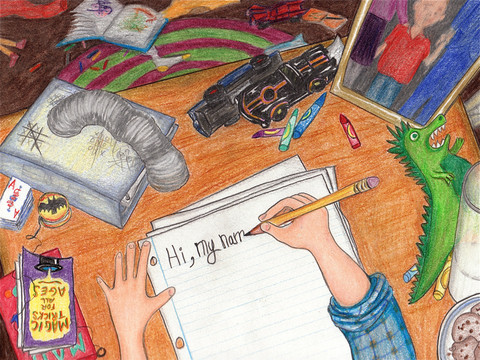 Kids do pretty funny stuff – just the other day my son referred to the bathroom as his "office".  But there are some really un-funny things going on with kids today that must be addressed at an early age.  One example of this is bullying – children as young as 11 are taking their own lives after being teased and harassed, and it only underlines the importance of teaching your kids about always being kind to others.
Best Boy in the Land is a storybook app that helps to express that same message through an interesting storyline and wonderful original artwork.  Ernie is the protagonist of the book, a young boy who gets bullied by his peers and doesn't believe that his parents are listening to him when he talks.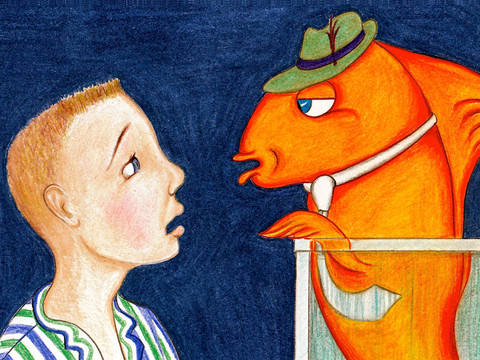 Ernie then meets a new friend – a fish by the name of Noopy Canoopy – who begins to change the boy's mind about how he should channel his frustration.  Mr. Canoopy reminds Ernie that if he were to strike back at the bullies, that would make him no better.  Instead the two set off on an adventure, giving the boy an outlet to channel his energy to help save the environment.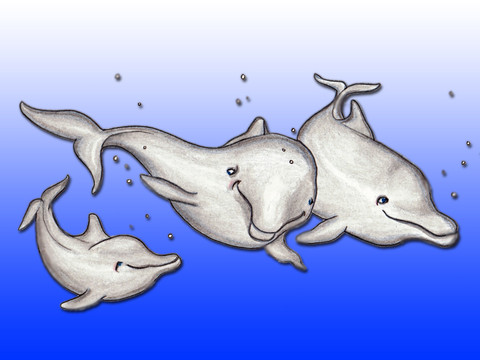 The storyline itself was a little beyond my kids' grasp (they're 5 and 3) so I'm not so sure they got the gist of it.  However it did give me some ideas on how to talk to them about bullying in ways they would comprehend.  In my opinion the elementary school set would respond well to Ernie and his fish friend.  I will add that my children really enjoyed the pencil-drawing artwork and Noopy, the fish with a slight New Jersey accent.
Priced at $0.99 this is one of the less expensive storybook apps that I've come across in a while.  It's a fun read for the right audience, and the work that must have gone into creating the original artwork is pretty impressive.  What's priceless is being able to talk to your kids about bullying, and this book helps them to understand the importance of kindness.
Pros:
– Great virtual storybook that carries several important messages
– Illustrations and sound effects are funny and bold
– Can be read aloud or turn on the narration for non-readers
Cons:
– The storyline meanders a bit and can be confusing

Price: $0.99
Age: 4+
Little ones can work on early reading skills while learning important messages
Please help support iPadKids by downloading the game via the App Store icon below!