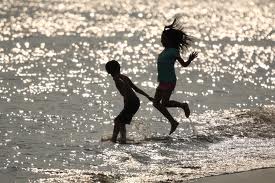 One of the most appealing perks to moving to North Carolina last year was knowing our family would be only 6 hours away from the beach instead of 12. Now that it's April, beach season cannot come soon enough! It's almost as though we can smell the salt in the air and hear the waves calling our names. Alas, the water is still a little too cold.
If you, too, have young children yearning for some sandcastle time but are holding off on making the trek to the beach, try some of these beach-themed apps to hold them over…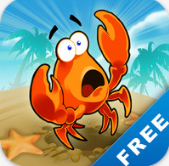 Holey Crabz Free by GameResort LLC
In order for each crab to find its hole, you must draw lines in the sand to show him the way, all the while being careful not to cross paths with other crabs and catching starfish as you go. FREE, 4+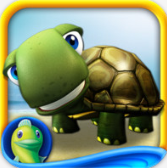 Turtle Isle HD (Full) by Big fish Games, Inc.
For the older crowd (due to mild cartoon violence), Turtle Isle provides a vibrant beach setting and 70 levels of turtle excitement. Hatch and collect as many turtle eggs as you can while braving the ocean shores and hungry crabs. $2.99, 9+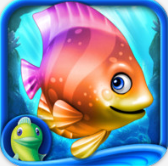 Tropical Fish Shop: Annabel's Adventure HD (Full) by Big Fish Games, Inc.
Help Annabel keep her coastal tropical fish store running by playing this fun Match 3 game. Take part in amazing sea adventures, discover wonderful sea creatures, and prevent a real estate mogul from tearing down the fish store. $2.99, 4+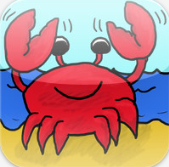 Bouncy Beach by DannyMacApps
Take a trip to the beach, sea, and seaside amusement park. Simply touch and drag the pictures around the screen, and as you do, hear all kinds of funny sounds and voices. Let them go and see them bounce and hop all over the screen. Shake your iPad to make them all bounce at once! Bouncy Beach is sure to keep your little one amused with its fun graphics, upbeat music, and humorous sounds. $0.99, 4+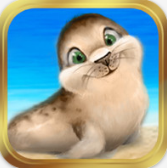 Seallife: Neon's Turtle Toss by Brandyl Inc.
Join Neon, a seal pup, and his friends on an island adventure complete with rescuing baby turtles from an evil bird, bouncing shells to pop balloons and bubbles, collecting fruit, and more. $1.99, 4+