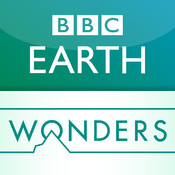 I have said it before and I will say it again. As a general rule, children love animals. Early childhood is a great time to take advantage of their sense of wonder and make learning about the animals that they love, a really fun experience! If you are in the market for a new, affordable, and incredible animal app, then BBC's Earth Wonders app is for you (and your kids!).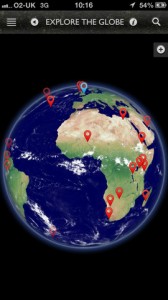 I love a good educational app, but let's be honest. If it isn't fun too, then you might as well not even download it. Luckily the BBC's new app is a heaping dose of both education and fun. The 'Earth Wonders' app is built around the use of a 3D, rotating globe. The globe is marked with tons of red 'content markers' that children can touch. Once a marker is touched, the user is whisked away to learn about the animals and their habitats that reside in that part of the world.
Each of the 50 points of interest on the globe has a relevant video clip that was taken directly from the BBC archives and serves to bring each animal and landscape to life in a whole new way! There is even a photo-of-the-day for each day of the year that depicts an amazing animal or landscape and is accompanied by a little-known fact. What a great way for kids to build knowledge while having fun!
With 50 points of interest, 500+ stunning images from all over the world and 50 HD video-clips, whats not to love? Earth Wonders by BBC is an interactive encyclopedia that kids will love to use!
The BBC's 'Earth Wonders' app is available for download from the Apple iTunes App Store for $3.99 via the button below. This app is supported on both iPhone/iTouch and iPad. It is also important to note that BBC recommends using Wi-Fi to download this app due to the large volume of video clips.