What is your biggest accomplishment in life so far? I'm in my late thirties, and I have to say that my greatest accomplishment occurred at the ripe young age of 15, when I taught a Chow Chow to sneeze on command. If you're not impressed, look up the trainability of the Chow breed; it's like negative 2 stars out of 10. It's hard to impress  people nowadays when you have kids like Nick D'Aloisio, the 17-year-old British high-schooler who recently sold his iPhone app Summly, which he started when he was 15, to Yahoo for $30 million. His app uses an algorithm to create 400-character summaries of news articles and deliver them to your phone. It's not even like he's the one rare case; there are countless of teenagers designing, developing, and marketing their apps to Apple and other big-time corporations for big-time money. While I'm not convinced their apps have as much entertainment value as my sneezing Chow, I have to take my hat off to them for their high-tech accomplishments. Check out these apps created by kids for kids (and us adults, too!):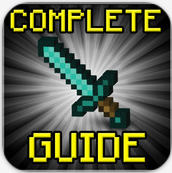 Complete Guide to Minecraft (Unofficial) by Malibu Apps
Spencer Costanzo is the heart and brains behind Malibu Apps, creating applications for the iPhone and iPad since high school. The Complete Guide to Minecraft is just 1 of over 40 apps Spencer developed by the age of 18. It features cheats, video tutorials, advanced tutorials, an enchanting guide, a potion guide, screenshots, a beginner's guide, and much more. $4.99, 4+ rating.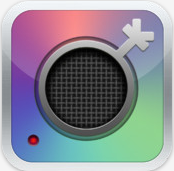 LazyKid by MER LV Labs
Between the summer of fifth and sixth grades, Ethan Duggan threw himself into learning HTML, CSS, Javascript, and more, leading to the birth of his first 3 apps. LazyKid is one of these and allows kids to use pre-recorded phrases to answer the mundane questions of their parents. Features include the ability to create your own phrases and record them in your own voice. $0.99, 4+ rating.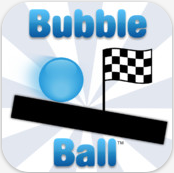 Bubble Ball by Nay Games LLC
Robert Nay was 14 years old and attending eighth grade in Utah when he developed his first app, Bubble Ball. To this day, this teenager's app has been downloaded more than 16 million times. It is a physics puzzle game that uses pieces of wood and metal to get a bubble to its end goal. Test your ingenuity and thinking skills while battling gavity, reverse gravity, speed boosts, and more. FREE (with one $0.99 in-app purchase), 4+ rating.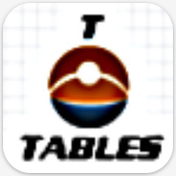 tTables by Puneet Bakshi
At only 9 years old, Tanmay Bakshi already knew Visual Basic, Python, FoxPro, C, SQL and Xcode, and created an app that was accepted by Apple. With tTables, you answer multiplication questions and, depending on your knowledge, hear applause or the ominous buzzing of bees. FREE, 4+ rating.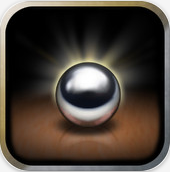 Wooden Labyrinth 3D by Elias Pietila
Stephen Huber entered into the world of app development at the age of 13, collaborating on the design and development of Wooden Labyrinth 3D with Elias Pietila. An Apple Design Awards 2009 winner in the student category, this app is the premium marble-in-a-maze experience for the iPhone and iPod Touch. Simply guide the metal ball to the end of the maze by tilting your device, avoiding obstacles, like holes and walls, along the way. $0.99, 4+ rating.