If your children use your iPad or iPhone regularly, you have likely fallen victim to the ease by which children can easily make in-app purchases. When something like that happens, most of us would chalk it up to an accident and just pay for the damages. Unfortunately for the parents who have been using the iPad as a babysitter, they may have incurred a larger bill than the average parent. In fact, five sticker-shocked parents have gotten together and filed a class action lawsuit against the tech giant, Apple, for their inadequate disclosures regarding in-app purchases.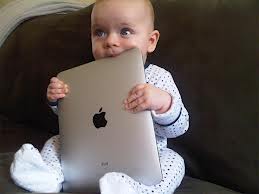 Last week, after fighting a legal battle with angry parents for nearly two years, Apple has finally decided to settle the suit, according to recent court filings. In the settlement, Apple has agreed to pay out up to $100m in Apple iTunes credits to the 'class' and of course, a $5 or more refund to affected customers.
The proposal points out that, under California law, Apple has indeed failed to adequately disclose that some of the apps targeted at children and marketed by the company, contained the means for said children to make in-app purchases without parental permission.
Apple, of course, won't comment beyond what is already contained in the court filings, but they do acknowledge they have taken steps to keep unintended in-app purchases from happening in the future. In the iOS 4.3 version that was released in March of 2011, parental controls were added that require a password to be entered for each and every purchase.
So, if your children have ever gone crazy with in-app purchases without your knowledge, getting your rebate is pretty simple. All parents need to do is fill out a form that discloses the details of such purchases. Since, according to Apple, most of the incidents amount to less than $5, iTunes credits will be given in lieu of cash, however, parents claiming a loss of over $30 are welcome to ask for their money back.
The settlement will go before a San Jose, California, Judge on March 1st for final approval.