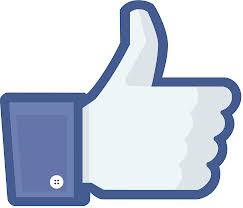 If you have read Part 1 of this series, then you know I have great Facebook friends who love to share their recommendations, advice, and experiences with me. Thanks to their contribution to my question of "What's your kids' favorite app?," I have a kid-tested-and-approved list of apps to try on a rainy day when my 2 girls insist, despite a houseful of toys, that there is nothing to dooooooo. (Can you hear the whine?)
Not too long after posting my question, I decided to hit my friends with another one: "Now grown-ups, what is YOUR favorite app?" I wasn't looking for blog material this time; I was actually only asking out of selfish curiosity. If ever I feel the need for some retail therapy, better to put out that fire with a cheap app than go to the mall, right?
If, like me, you are curious and maybe looking for something new, take a peek at some of the favorite apps of my Facebook friends:
The Chive, a one-stop-shop for viral photos and videos
Zombies, Run!, a running audio adventure featuring flesh-eating zombies
Instagram, for editing and sharing photos
Pinterest, an interactive pinboard for everything from crafts to travel
TuneIn Radio, stream 70,000 live radio stations and 2 million podcasts
Pandora, a personalized radio with custom stations
Weather Channel, for detailed forecasts and weather alerts
Amazon Shopping
Huffington Post, personalized access to articles, photos, videos, and blogs from around the world
Netflix, for streaming your favorite TV show or movie
Emergency Radio, police scanner app for live police, fire, EMS, air traffic, train, NOAA weather, coast guard, HAM radio, and other frequencies
(Apparently my friends don't play games. Suuuuuuuure!)
Again, I'd like to throw a big THANKS! out there to all my Facebook friends who willingly took time out of their busy schedules to share their favorite apps. If you would like to take time out of yours to do the same in our comments section, we would greatly appreciate it!