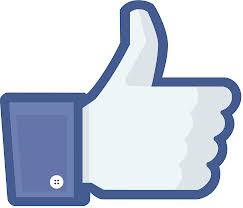 When you need a recommendation or advice, who do you turn to? If you're like my husband, you spend days pouring over the internet, reading every related article ever written, consulting Consumer Reports or Angie's List (because of course you have subscriptions!), or posting to a forum occupied by "experts" on whatever the subject may be. If you're like me, you take 2 minutes to post your question to your Facebook status and then have a cup of tea while you wait for your friends to share their advice and experience on the matter with you.
Okay, yes, I'll admit it: I am lazy. My days of doing research ended when the card catalog system was kicked out of the library. However, my sloth-like tendencies account for only 10% of the reason behind my technique. The other 90% has to do with trust. I trust my Facebook friends. They aren't trying to sell me something for their own personal gain. Most of them genuinely care about me and my family, even if only on a bi-monthly voyeuristic level. For me, there's comfort in receiving recommendations and advice by my friends as opposed to some faceless author on the Internet.
While pondering what kind of apps to review this week for ipadkids, I became curious as to what apps my friends like for their kids. Now, I'm not like most people on Facebook; I don't have hundreds and hundreds of friends. I have 91. That's 91 people I can turn to for advice and know that their response is motivated only by the desire to share and help.
So, when I posted to my Facebook status the other day, "What's your kids' favorite app? (iPad or phone)," I knew the responses would be limited due to the small percentage of parents in my friend list of 91; however, I also knew that any responses I received would be honest and based on real-life, kid-tested experience. As always, my friends came through for me, and I'd like to share their responses with you. Perhaps you have heard of all of these. Perhaps they are already on your iPad or phone. Maybe, though, just maybe, there will a new one to you that will become your little one's favorite. You never know!
Ages 0 -2: Puppy Play, Toddler Lock, Talking Ben
Age 3: Pepi Tree, Endless Alphabet, anything by Toca Boca, Nail Salon, Donut Creator
Age 5: LEGO App4+, Where's My Water?, Flow, My Little Pony, My Cake Shop, Hay Day, Minecraft
Age 6: Jewel Maze, Oregon Settler, Chess Free, Netflix, Wings of Steel, Where's My Perry?
Age 7: PBS Kids, Temple Run
Age 8: Minecraft, Video Star, Mermaids, Subway Surfers, Asphalt, Ninja Turtles
Age 10: Minecraft
Age 14: Spotify
I'd like to throw a big THANKS! out there to all my Facebook friends who willingly took time out of their busy schedules to share their kids' favorite apps. If you would like to take time out of yours to do the same in our comments section, we would truly appreciate it!