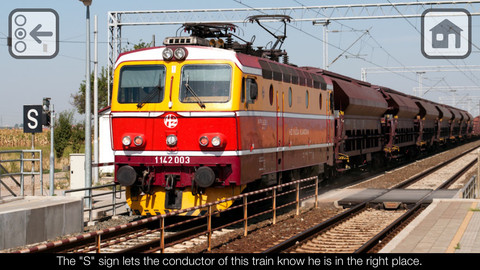 Trains in this house?  You must be joking, right?  Kids – especially boys – HATE trains.  We'd rather eat broccoli at every meal and go to bed at 6 p.m. than bring a train toy into the playroom.  Ohhhh, I'm just kidding; we love trains.  Both my son and daughter go wild about both animated and "real-life" trains, so it's no wonder that they flipped over this app.
Named for the number of HD pictures this virtual gallery holds, 100 Trains also offers train facts and videos.  Players can pick and choose which image they want to look at or scroll through one by one.  Facts about the trains in each pic are displayed at the bottom, and a noise of the train is played when the words are tapped.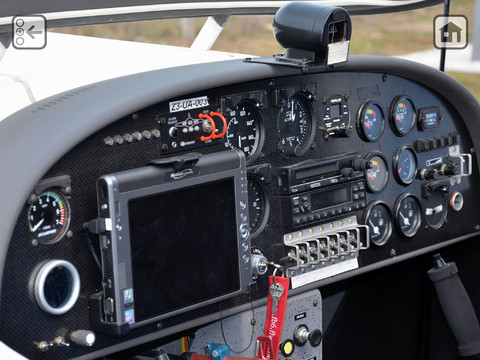 So your kids aren't really loco for locomotives?  That's okay, because the same developers (Whyse ApS) have released a group of apps in the same format with different subject matters.  Try 100 Diggers & Excavators, 100 Farm Animals, 100 Planes, and 100 Tools.
All apps are essentially the same format and user interface.  The images within the app are available for offline playing which means that there's no WiFi needed.   Trains, Diggers & Excavators, and Planes require in-app purchases to view all available videos but the other apps are fully loaded with the purchase.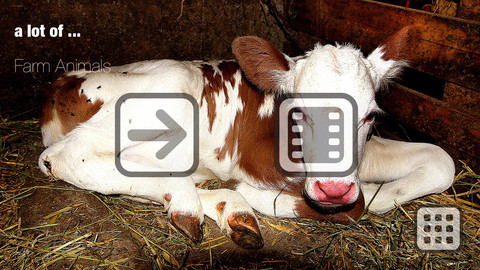 Both kids – 2 & 5 – kept busy looking at all that these apps had to offer.  Of course my son (the oldest) meticulously studied all of the 100 train images, while my daughter loved looking at all of the farm animals.  I have disabled in-app purchases on the iPad so neither accidentally bought the videos but they certainly did ask about them.
For kids who have tunnel-vision when it comes to trains or planes, or any of the other subject matters, these apps are perfect.  At a download price of $0.99 each and no WiFi required, you hardly need 100 reasons to download 100 Trains – or any of the other "100" apps.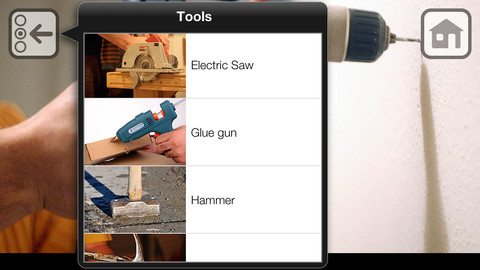 Pros:
– Each app has over 100 HD pictures each of objects
– Realistic sound effects for each image
– There is some reading but the app can be enjoyed without
Cons:
– Some apps comes with only 1 video; more are available as an IAP (in-app purchase)

Price: $0.99
Age: 2+
Give your little one hundreds of things to look at and learn about
Please help support iPadKids by downloading the game via the App Store icon below!