Kids can be such fickle little creatures; it's impossible to know what one will like one minute to the next. However, I've never met a kid who didn't like taking pictures or playing dress-up. The funnier and more absurd the pictures or costume, the better. With the iPad, you can pack and carry your very own dress-up bin and camera for hours of guaranteed entertainment with these silly photo enhancing apps for iPad: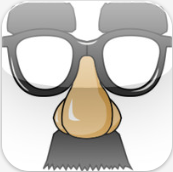 Goofy Goggles by Matthew Rials
Use photos of your friends, family, or pets with this app, which allows you to add over 40 silly enhancements for hours of entertainment. Some photographic additions include funny glasses, hats, teeth, and animal parts. $0.99, 4+ rating.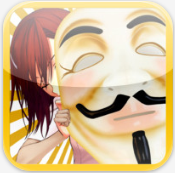 Mask-Up! by AppLogix
Transform yourself and others into heroes, villains, and funny characters with this app, which offers 40 different masks for your photo-transforming entertainment. Simply take a photo or use one in your library, select a face, select a mask, and then twist and size the mask for the perfect fit. $0.99, 4+ rating.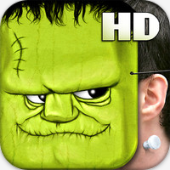 Mask Mania HD-Funny Face Maker by Rino Enterprises LLC
This app gives you over 40 masks to choose from- everything from a groovy British spy to a goblin. Easy to use, you simply select a face from your photo, resize and align with the provided eye and mouth guides, and apply a funny mask. $1.99, 4+ rating.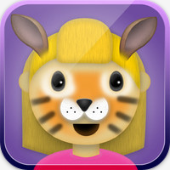 Mask Jumble Animals by Piikea St. LLC
Geared more for the younger crowd, this app offers 20 animal masks and 80 unique pieces and combines them into games and photos. Stare into the in-app mirror, and animal parts will appear on your face and move with you as your face moves. Take pictures of your animal-you for your in-app gallery and share with friends and family. FREE, 4+ rating.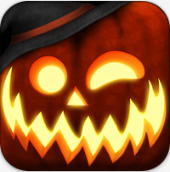 Facinate Halloween – Funny Scary Props by i-App Creation Co., Ltd.
Get in the Halloween spirit with this photo enhancing app, which offers more than 150 fun additions to add to your pics. Unlike most of the other featured apps, this one includes some gory effects. $0.99, 9+ rating for infrequent/mild horror/fear themes.