Edutech is our focus here at iPadKids.  We want to bring you the latest news and reviews from the world of technology in education, but we also know how fun it is just to PLAY.  Here are 5 fun newly released games that may not be heavy on the math but they are big on pure entertainment – and are family-friendly.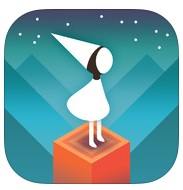 Monument Valley – this spatial puzzler is easy enough that my 6-year-old can complete the first 3 levels without a problem, but the sophisticate Escher-esque artwork makes it enjoyable for grown-ups to play along too.  $3.99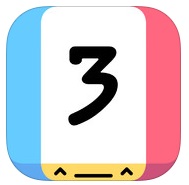 Threes! – slide number cards over each other to create the biggest sum possible without filling the board; all you need is basic number recognition skills to play, which means non-readers can join in too $1.99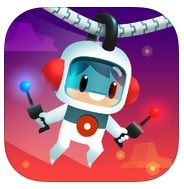 Sky Tourist – Petey Pendant, space explorer extraordinaire, travels cutesy alien worlds in this bubbly adventure game – don't worry, the aliens are less Alien and more E.T. so kiddos won't get scared $0.99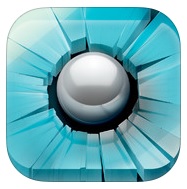 Smash Hit – careen through futuristic worlds made of glass, flinging metal orbs to smash for points; non-violent and almost therapeutic, it doesn't require reading or adult supervision FREE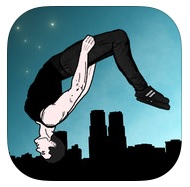 Backflip Madness – tired of the kiddos doing Parkour in your living room? Download this instead and they can extreme high-jump to see who can earn the most points for their sports stunts $0.99
What fun game apps are you loving right now?  Share below in the comments section!