When it came to making good grades in school, I was da bomb. National Honors Society, Honor Roll, Dean's List– I was in it or on it. I even managed to maintain a 4.0 GPA my first 4 years in college in what was considered to be one of the more difficult majors. Type A perfectionist? Yup, that's me. So it only makes complete sense that I vividly remember the only 2 subjects that had me running to the Forms Office to fill out a class withdrawal sheet: Economics and Physics. To this very day some 17 years later, I still have nightmares of economic supply and demand graphs. As for calculating how much distance a 10-ton truck going 55 mph needs in order to stop before hitting the family of ducks crossing the street? Well, let's just say roasted duck is awesome. Perhaps if I had been exposed to the principles of physics at an early age, that poor family of ducks would have lived to swim in the lake on the other side of the road. Help the duck population and your child's future physics grade with some of these physics iPad apps: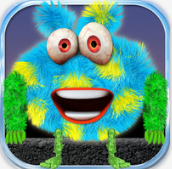 Monster Physics by Dan Russell-Pinson
Recommended for ages 10-110, Monster Physics is a unique building app that lets you play with the principles of physics. Create your own monster avatar, design and operate your own inventions, solve 50 fun missions, build with 68 different parts, and learn common physics terms and concepts. No ads, no in-app purchases, and only $0.99 with a 4+ rating.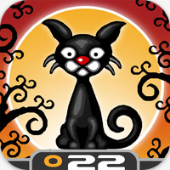 Cat Physics by Donut Games
As a cat person, I'm pretty much on board with any app that stars my furry friends; however, even the most hardcore dog person will enjoy Cat Physics. The objective is simple: Pass the ball from one cat to another, but watch out for the flip boards, glass windows, trap doors, and other obstacles. $0.99, 4+ rating.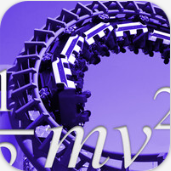 Coaster Physics by Ziconic
Learn about the laws of physics with this app by designing your very own realistic roller coaster. See how quantities like speed, acceleration, energy, and g-force change as you ride along your track. The powerful track editor lets you create just about any coaster track you can dream of. $0.99, 4+ rating.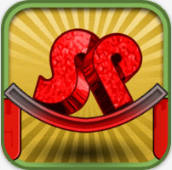 Simple Physics by Jundroo, LLC
This app uses a sophisticated physics engine to allow you to design complex structures and simulate their operation (and ultimately their destruction!). Features include slow-motion mode, stress display to show problem areas in your design, a variety of levels, and the ability to smash your design to pieces or blow it up with realistic explosions. This app is $1.99 but rated 9+ for infrequent/mild cartoon or fantasy violence.
Where's My Water? by Disney
Swampy the Alligator lives in the sewers under the city and needs your help getting water to his shower. Each level is a challenging physics-based puzzle with life-like water physics and mechanics. Cut through dirt to guide fresh water, dirty water, toxic water, steam, and ooze through increasingly challenging scenarios. $0.99, 4+ rating.