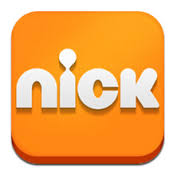 Odds are, Nickelodeon is playing in your home…at this very moment. Whether it's Dora or Sponge-bob, you probably know, all too well, how much seemingly every child loves Nickelodeon. In fact, I am young enough to remember being about 12 when the very first Nickelodeon programs started coming on.  For many, Nickelodeon has simply become a household fixture.  Now, the popular kids television channel has its own, self-titled app.
At the end of last week, Nickelodeon released its brand new 'Nick' app and in the few short days since, it has skyrocketed in popularity. Now residing in the number two spot for free apps in the U.S., the brand new 'Nick' app has me wondering what all the fuss is about! After a quick download, I can honestly say that this app is a Nick-lover's paradise!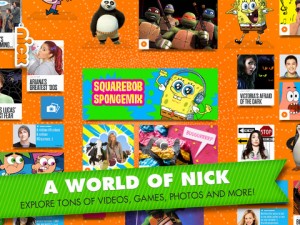 Targeting the 6-11 age group, Nickelodeon's new app is essentially, a portable TV with a bunch of really fun extras. First and foremost, the app offers full-length Nickelodeon programs. The only catch is that a parent or caregiver must sync the app with their satellite or cable provider package that carries the Nickelodeon channel. While this would be a problem for families who do not subscribe to television, it is a very simple process for those who do.
Not only does the app offer full-length television shows to those who subscribe to Nickelodeon, it also offers quite a few games, exclusive Nick songs, videos and a fun documentary-style program called 'On the Road With Big Time Rush' for all the BTR fans in your home.
Overall, I can see why the app has exploded into popularity. It is a great way for kids to be able to take their favorite shows along wherever they go and also enjoy the extras that come with the app.
Nickelodeon's new 'Nick' app is available for download via the Apple iTunes Button below, for free. This app is compatible with iPad only.